Gallery
You can read an interview with Cambridge's The Trove here, back in 2016 when we were bright eyed and bushy tailed (kind of).

Not entirely sure what screenprinting is? It's a process that involves wooden frames with mesh stretched over them, some light-sensitive gloopy stuff, and lots of ink. In fact you can just watch our how to do a screenprinting short film here, made with our good buddies from Project Trident.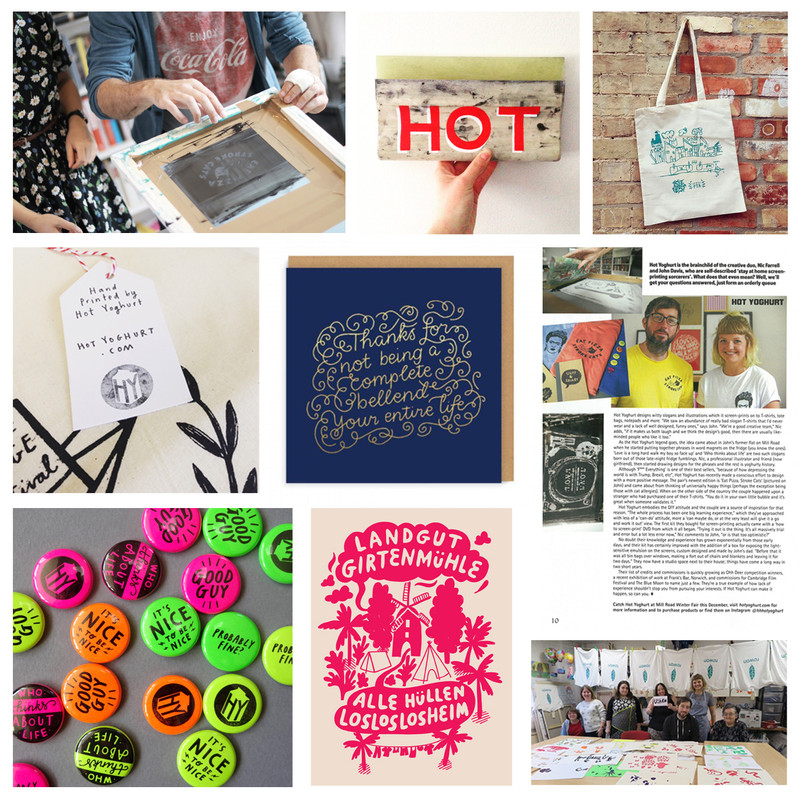 Above: we have run workshops at Rowan, produced tote bags and t-shirts for festivals, charities and events, been interviewed in Cambridge magazine, exhibited work in shows, and released a greetings card with Ohh Deer.